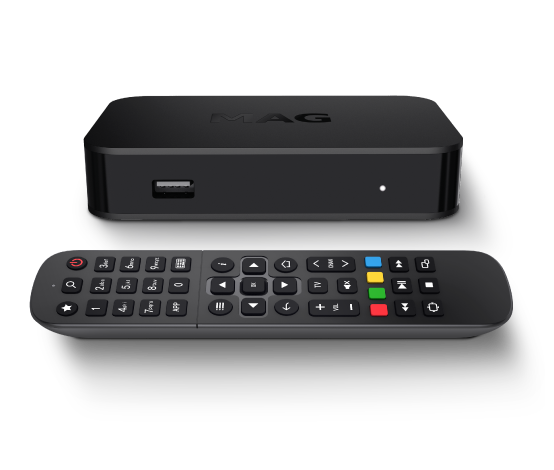 MAG 522 Set Top Box
MAG522 is a powerful and cost-effective solution for quickly launching IPTV/OTT projects. Thanks to the Amlogic S905X2 chipset and 25% more powerful ARM Cortex-A53 CPU this set top box can play 4K content smoothly at 60 fps.
MAG522 delivers pure surround sound with the help of built-in Dolby Digital six-channel audio support.
Order yours today or contact us for more information.
ADD TO CART
Useful features of MAG522
Linux 4.9: get the best user experience
MAG522w1 and MAG522w3 can operate without rebooting for several months. Linux OS enables operators to customize the UI and develop bespoke applications.
Powerful Amlogic chipset
The MAG522w1 and MAG522w3 set-top boxes are 25% more powerful than their predecessors thanks to an Amlogic S905X2 chipset and ARM Cortex-A53 CPU.
Built-in HEVC and 4K technologies
The set-top boxes easily and smoothly play content in the most popular modern formats including 4K at 60 fps.2 HEVC codec support means the devices can play high-definition content at slow Internet speeds.
API for integrations
Our API has been specifically created for easy integration of content protection systems and software development. Operators develop applications using our documentation. These can be web pages using HTML, CSS, and JavaScript.
Three-dimensional Dolby Digital Plus™ sound
Through eight-channel sound technology, we enable users to connect media players to modern audio systems, home theatres, and TVs.3